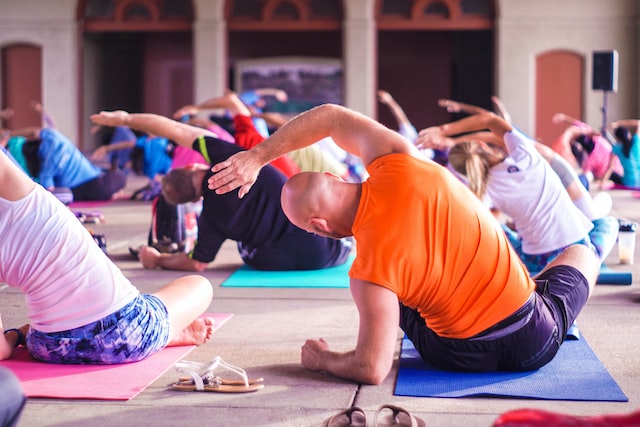 September 1, 2022
Join Adrian Molina, founder of Warrior Flow, and the Warrior Flow family, every Saturday and Sunday morning for a free workout and yoga flow offered by the Lincoln Road Business Improvement District. 
On Saturdays, sessions start at 8:30 am, which is a half-hour workout led by Michael; followed by a yoga flow led by Claudia. Then Sunday classes start with a half-hour workout beginning at 9:30 am taught by Elmer, followed by a yoga session taught by Adrian.  
This will not be your typical yoga class. Warrior Flow believes in variety when it comes to movement. Then, there is always a meditation component to the class. Everyone is welcome to join, including children (especially if they have never done a group class before) and well-behaved pets. 
Space is limited. All participants must be pre-registered. Additionally, participants must provide their own materials. Including mats, blocks, bands, towels, water, and whatever else. 
Warrior Flow Yoga is free to register and takes place every Saturday and Sunday in September. Located at Euclid Courtyard, 
690 Lincoln Road, Miami Beach, FL 33139. 
back to

Blog