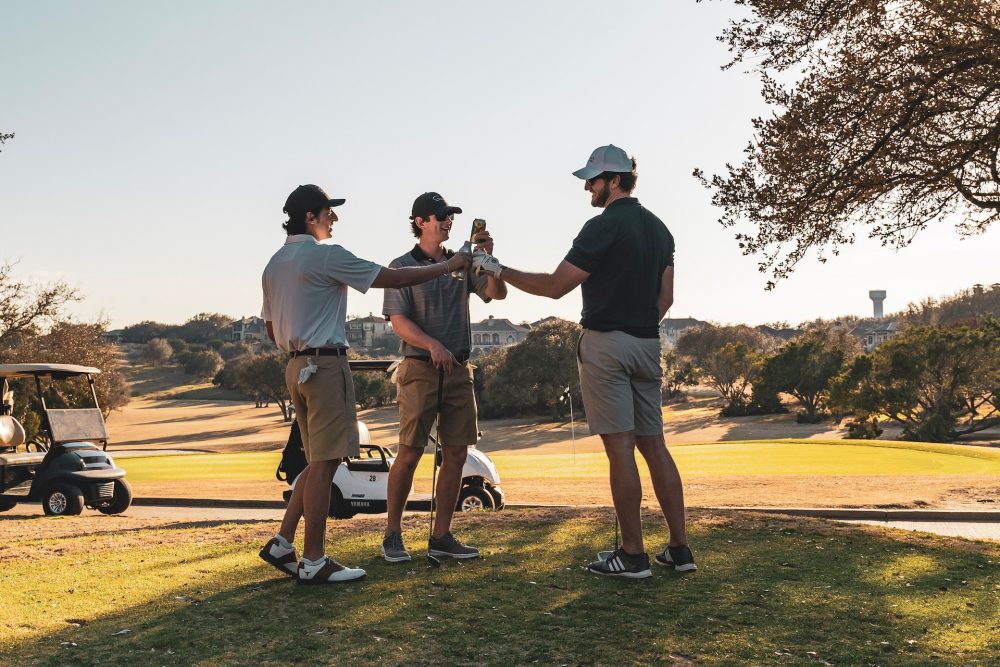 August 3, 2023
Anyone want to go clubbing? Outside, on the green of course! Because August is National Golf Month. So, no matter if you want to practice like a pro on the green or have some fun on the mini-golf course; this is the time to give it a go. This month many golf courses and driving ranges will be offering discounts and deals to get more people out on the range. Even if it's just to wear a cute outfit and ride around in a golf cart, get to it! 
August is also a month dedicated to friendship. Friendships are a unique and beautiful bond, relationships that will stick with you through anything. First, August 6th is National Friendship Day. Celebrating the importance of loving and caring platonic relationships.  The third week of August is truly spectacular as it honors National Friendship Week. Friendship Week is a way to celebrate our current friendships and make new ones. 
Finally, while we know that our residents love the porcelain tile backsplash and quartz countertops that every apartment at Gio Midtown is equipped with, sometimes it's nice to go out for a meal. Well, good for you, our community is blooming with delicious restaurants perfect for a night out. Such as Pastis, Midorie, and Calle Dragones, just to name a few.
back to

Blog