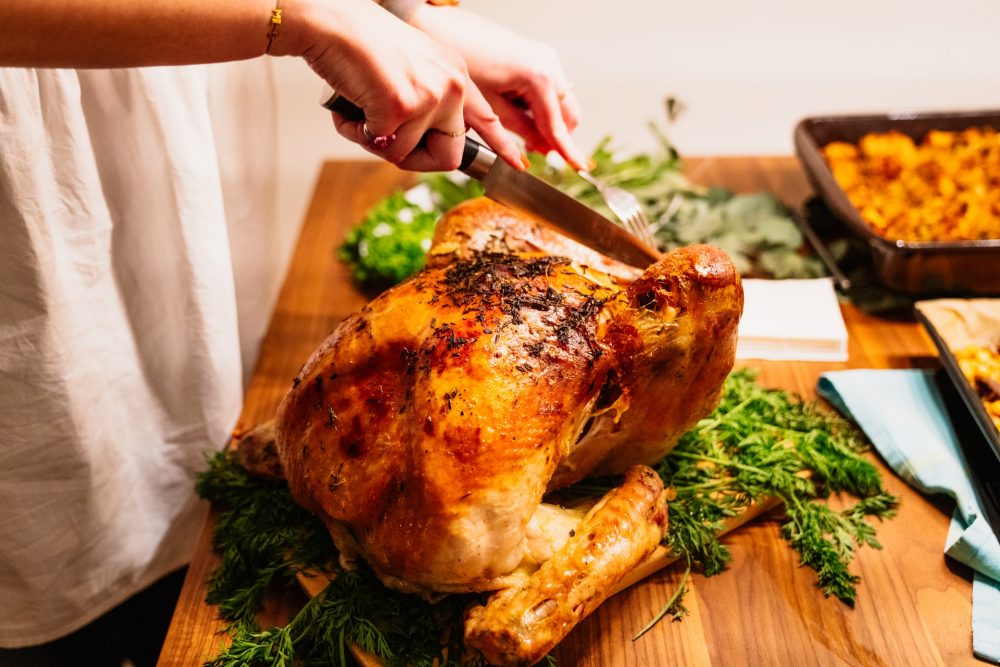 November 20, 2021
While there will always be a place for classic roast turkey at the Thanksgiving table, it's not the only way to prepare the holiday bird. Deep-fried, smoked, grilled, bacon-wrapped, and slow-cooked are among the many ways you can cook a turkey. Read on for two recipes to consider this November 25.
Bacon-Wrapped Turkey Recipe [TheKitchn] One of the best parts of this recipe is the fact that you won't need to salt, bring, or baste your turkey to create a memorable bird. The bacon keeps the meat moist while adding a salty, savory crisp that only bacon can provide.
Juicy Slow Cooker Turkey Breast [RecipeTin] Not only does this grilled turkey taste delicious, it frees up precious space in your oven, which you'll certainly appreciate on Thanksgiving. Simply slather the turkey in a spice rub; nestle the bird atop a bed of garlic, onion, and thyme in the slow cooker; then slow-cook it on low for six hours. As a bonus, the juices can be made into a delicious gravy.
For more tips and recipes, check out the links below!
How To Cook a Turkey (5 Different Ways) with Recipe [Sixsistersstuff]
Every Way To Cook A Turkey, Ranked [Mashed]
10 Creative Ways to Prepare a Turkey [Mental Floss]
back to

Blog